Muscle Testing Methods
What is an appointment like?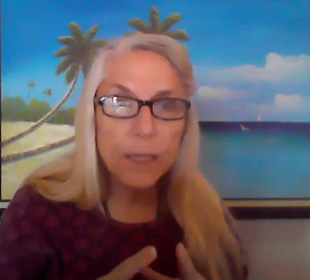 First, schedule an appointment using the booking form by picking whichever available date and time works best for you.
An email will be sent to you containing details and the necessary forms.
So we can get right to the good stuff and not waste time on forms, I prefer that you fill out the email-requested forms and email them back to me before your appointment.
For this remote service, I would start by sending you an email with a ZOOM link. I prefer to use ZOOM because we can see each other and talk easily. This can all be done with a phone call as well, but most people like to see how I'm getting these answers.
Starting the call, I make sure to have your permission or if we are working on someone else like a minor (your child under 18), disabled person who cannot communicate (like if they are in a coma) or animal, I would need your permission to be the surrogate for them.

Then we can either talk about what kinds of things you want to work on, go off a list that we have already determined or, if you don't know what to work on but know that something needs to be done about your issue, we will just ask your body (or theirs) what IT wants to work on.
I will go through the many "yes" and "no" questions, and we will potentially find our answers and release them from your body. I do this through Proxy Testing.
When we are done releasing these things from you, you may be the kind of person to really feel a difference right away (feel lighter, breath easier, feel calmer, instant pain relief, etc.) or your body may take all of its' "Processing Time" before you feel any effects.
I will find out what the "Processing Time" for you is, and then we can schedule for that date if you'd like to peel more layers back.
Then the session is done. You can close the ZOOM window or hang up the phone and go on with your day as your body processes the things we had worked on.
This session could be completed without you as well. I can complete a session and report the findings back to you.
Types of Possible Appointment Styles
Online
Like described above, we can have an appointment together online or on the phone. We can together see and talk to each other.
Alone
If you don't feel the need to be together during a session or cannot do it because of your or my schedule, I can do it for you by myself. All I need is your permission, and require that you are in a relaxed state (sleeping, watching a calming movie, during your work hours when things aren't stressful).
For Another
We can do a session for another person that you have authority over, like your child under 18 years old, your animal, or someone who can't communicate that is of your family. We use you as a surrogate for them just as I would work on you.
I offer a single session among my package sessions and recommend a minimum of 4 sessions to give you an opportunity to experience this safe, enlightening, and gentle form of releasing energy blocks. Once purchased, these session
do not expire
, and you may add additional sessions as you experience the benefits of this gentle healing.
Let's peel back some of those unwanted layers. Let's work on getting you back to your best self.
Disclaimer
Muscle Testing Energy Healing work is not a substitute for professional advice or treatment. If you are concerned about your health please seek medical advice from your medical provider. Energy healing promotes harmony and balance within, relieves stress and supports the body's natural ability to heal. Energy healing is widely recognized as a valuable and effective compliment to conventional medical care.